Our mission is to develop thinking, caring and contributing individuals through joyful, nurturing, and exciting experiences. At Island Quest, everyone in our community is guided by these values:
Live Courageously
Dream big and take brave steps to reach ambitious goals. It won't always be easy, but it will always be worth it–embrace challenges, learn from setbacks. Never stop dreaming, never stop climbing.
Seek Solutions
Approach all challenges with the belief that there is a solution. Share your positive approach with others and work together to overcome challenges.
Stay True
Discover your true self and find the experiences and relationships that challenge you to grow individually and as a member of the community. Love and respect yourself and stay true to your values even when that is challenging.
Treasure Heritage
Appreciate and absorb the values and wisdom of your heritage and embrace the heritage of others as a living history that plays a guiding role in your life everyday. We also incorporate long-time camp traditions like Oneg Shabbat celebrations, Maccabiah (color olympics) and spirit days!
Contribute Uniquely
Discover the smart choices that work well for you. Add your distinct impact to the greater good and understand and appreciate that everyone else is special, unique and important too. Together we are unstoppable.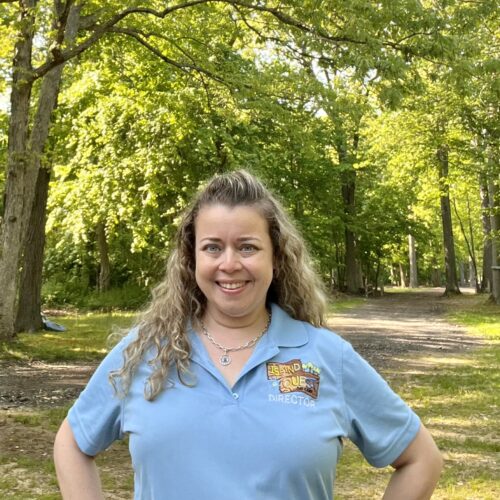 Melissa spent the last decade building, growing, and nurturing camp programs centered around the revolutionary concept of enabling campers to craft a schedule that best caters to their interests. "Allowing kids to make choices empowers them, makes them feel valued, and actually gives them a stake in the ownership of the camp experience." As the director of Explorer Day Camp from 2009-2019, Melissa grew a program from the ground up, engaging children and families to become a part of a greater year-round camp community. Melissa's passion for camp began as a youngster while attending programs at the Henry Kaufmann Campgrounds. In her teenage/early adult years she worked with several camps as an Aquatics Director. Melissa has also organized leadership institutes as a national consultant with Girl Scouts of the USA, experiences that inspire her to become the energized, creative and experienced camp director she is today.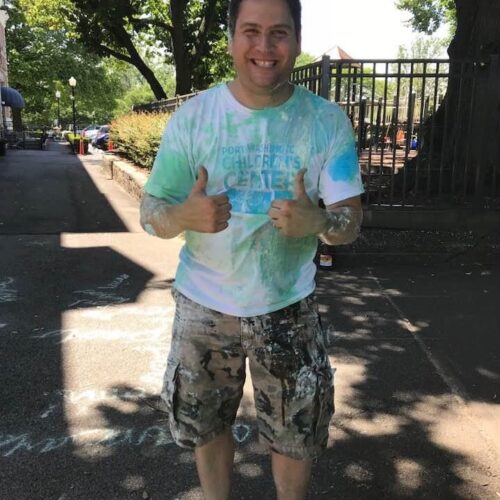 Born and raised in Huntington, Mike has spent over 21 years working with children, and he has a genuine passion for creating memorable experiences that will last a lifetime. Mike leads with the belief that all educators/counselors are the gatekeepers to doorways and pathways to opportunities that many children may never get to experience without our help. A Veteran of the United States Army, Mike received his Masters in School Counseling and has spent the last two decades looking for ways to really understand the true nature of each child in his care. A former employee of the "Big Cheese"(Mickey Mouse), he also spent 7 months driving the monorail at Disney World during his Disney College Program days. Michael is the definition of a Dance Dad, as his true competitive spirit comes forth in full force when his daughters are in the midst of their competition dance season. Abby Lee eat your heart out. Michael is also the grand champion of the game "Mike says"(sorry Simon).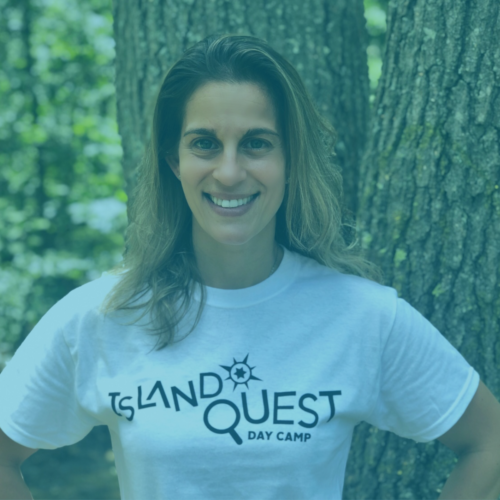 Camp is as much a part of Nicole as Nicole is a part of camp! She has been an integral member of the Suffolk Y JCC camp family since she was 5 years old, loving camp so much that she became a counselor as soon as she was eligible for hire at the age of 16. Her role with both the SYJCC and their camp took off from there, as she soon became a Specialist and then a Unit head, and eventually took on the role of Camp Director. Additionally, Nicole has a dual Masters Degree in Early Childhood Education and Special Education, and has been working with children for over 20 years, including as a Special Education teacher for eight years. Nicole enjoys spending time with her family and dogs.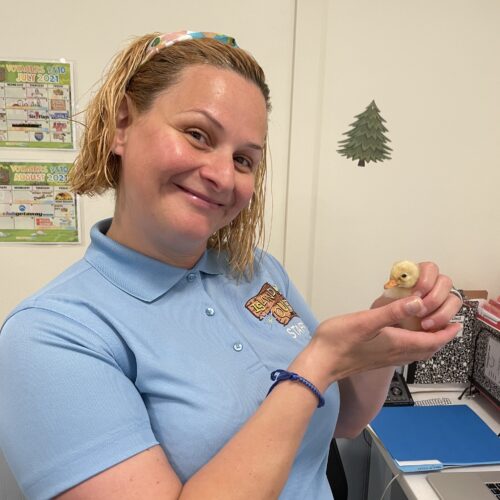 Gelena truly loves camp and is committed to making sure every camper - and family - has the best summer. Gelena started her journey in camp in 2008 by enrolling her older daughter Ariel (who now is one of IQ's amazing Swim instructors). Gelena has been a member of the Commonpoint Queens family since she came to America with her family 30 years ago from the Ukraine.She resides on Long Island with her husband and their three children.
In our Quest to build a greater, connected camp community, Island Quest Day Camp is the home to passionate, dedicated and inspiring camp professionals! From our Counselors in Training to our Division Heads, Administrators to Specialists – all of our team members receive extensive training and participate in orientations where they learn to collaborate with supportive, like-minded professionals to give every kid a rich summer experience and a lifetime of memories.
We have ambitious expectations of you for helping campers make appropriate choices, problem solve, and navigate relationships. You'll partner with us and our campers to build a vibrant camp community, strengthened by universally accepted Jewish values which include living courageously, seeking solutions, treasuring heritage and more!
Click here to learn more about our Full-Time and seasonal open positions. Or email [email protected] if you are interested in joining our team.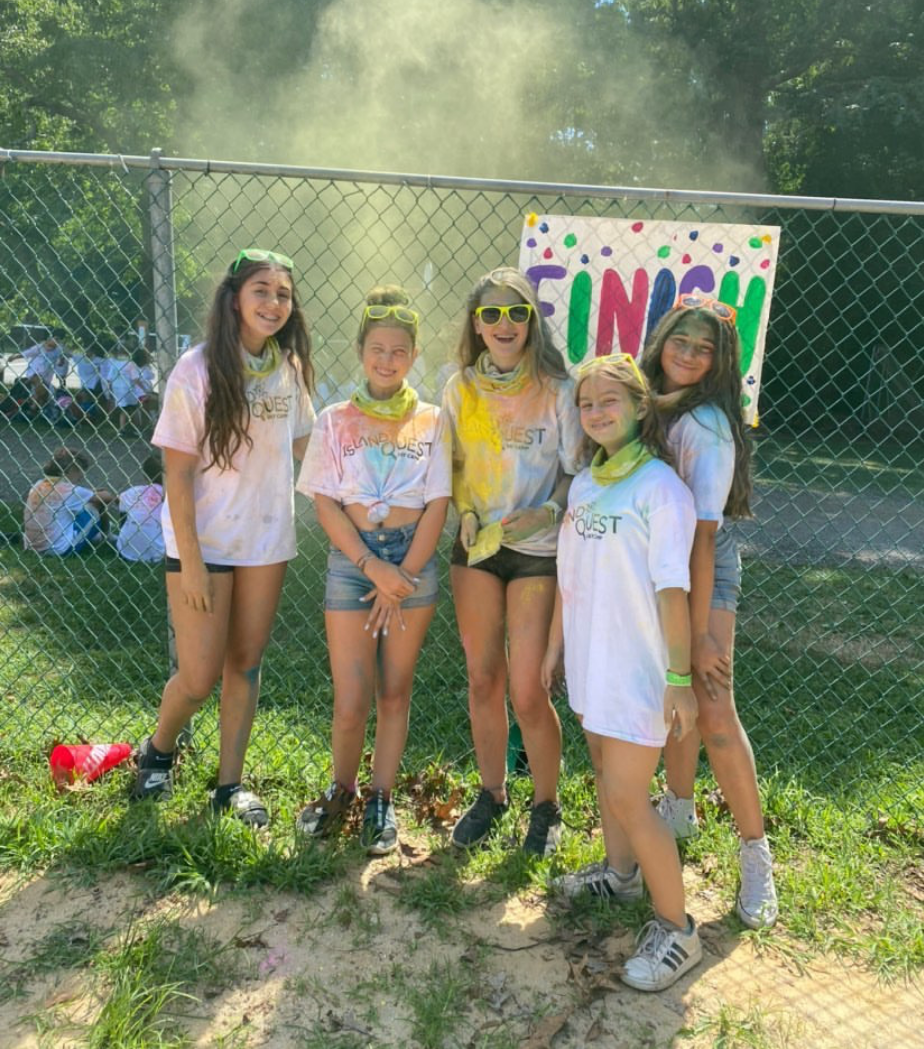 We have spirit yes we do, we have spirit how about you?
To accommodate the schedules of parents who need earlier drop offs and additional day care, and to ensure that the camp day begins as soon as a camper gets on the bus, many of our staff members begin their days at 7:30/8:00 am. We are seeking counselors who understand the camp day truly begins as soon as the first camper gets to the bus stop, and who is prepared to lead them in songs, games and conversation, engage them in the activities during the day, and maintain your enthusiasm on the ride home at 4:30 pm. You may also participate in occasional trips, overnights, and special events during the seven-week camp program.